Accounting and advising in Great Britain
---
Our accounting office has been operating on the British market for over 13 years. Our team is highly qualified and experienced in providing top quality accounting services. We ensure our clients full safety and professional case handling.
---
The major aim of our undertaking is to provide our customers with multidimensional support to help in various sectors of British business. Thanks to many years of experience, we can guarantee professional approach and the proper identification of our customers' needs, combined with high quality advising. All the clients are approached in an individual manner
---
Your business is our business.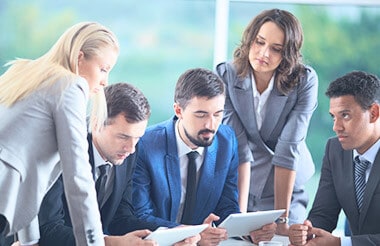 As a professional accounting office, we hold a full archive of all the documents produced, mainly by storing their copies and confirmations of delivery. Our core competence lies in the fact that we deal with the most unusual cases, such as: solving challenging and problematic issues in collaboration with HMRC, especially in relation to taxes, delayed or due tax payments, tax supervisions, benefit overpayments, etc. .
Why to choose us?
13 years of experience
Qualified and competent team of accountants
HM Revenue and Customs authorization
Cooperation with professionals
99,8 % of fully satisfied customers
Document archiving
Customer's safety ensured by
We have over 13 years of experience in the field, which is the guarantee of the full safety of our clients.
---